Meet one of the most important figures in the history of the Industrial Revolution as well as one of Wales' greatest entrepreneurs.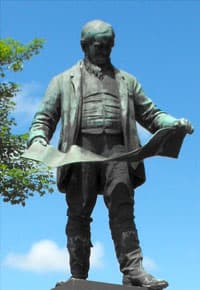 Whilst David Davies was born to an ordinary and relatively poor family, in the little village of Llandinam in Powys, he died a very rich man, due to his involvement in the Ocean Mining company, and the building of Barry docks which allowed coal and other goods to be transported from South Wales to ports all over the world.
Presenting Welsh history with fun and excitement.
Book David Davies, Llandinam – Wales' First Tycoon