After years of oppression by the Marcher Lords and the English crown, one brave Welshman decided enough was enough.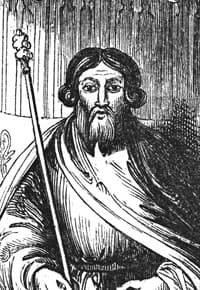 He dreamed of an independent Wales, and in 1400 proclaimed himself Prince of Wales. He led a twelve year rebellion against the English rule in Wales, and although initially successful, in the end, Owain Glyndŵr was forced to retreat.
Meet the rebel Prince of Wales.
What caused the rebellion; what happened during those twelve years in battle, and why do we still remember Owain Glyndŵr as one of the greatest Welsh heroes of all time ?
An activity pack, full of ideas for further study, is available to accompany the performance – visit our shop to find out more.
Presenting Welsh history with fun and excitement.
Gallery
Book Owain Glyndŵr – The Rebel Prince of Wales