The Senedd. What is it? Where is it ? And why is it considered as one of Wales' most important buildings?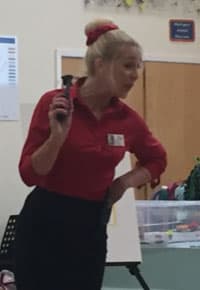 Meg, the Chief Security Officer at the Senedd, will take you on an imaginary journey to Cardiff Bay. With Meg's help, we'll explore a plethora of terms that shape our daily lives – Devolution; Assembly; Election and Manifesto. We will investigate what's important in the children's lives. And who will win the fake election ?
A lively show, suitable for years 5,6,7 and 8, that gives young people the opportunity to discover what is the Senedd, who is the Assembly and how it all comes together to ensure that every single one of us has a voice.
Presenting Welsh history with fun and excitement.