Over 75 years ago, during the Second World War, the Luftwaffe attacked the city of Swansea for three consecutive nights, known infamously today as 'The Three Nights' Blitz'': a unique event in Wales' history during WWII.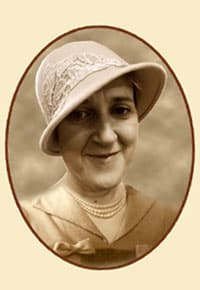 To commemorate the occasion, In Character's new production presents events during the Blitz and life on the Home Front through the eyes of our likeable character, Glenys Myfanwy Jenkins. Glen is the owner of the corner shop – 'Rhondda Stores' – in Mount Pleasant, Swansea. Her husband, Morgan, is away in the army, so she has to run the shop and face the difficulties of war – shortages, gas masks, rations, "shelters", evacuees and so on – all by herself. On top of this, she and her neighbours have to live through the terrifying nights of the Blitz in February 1941, seeing the greater part of their town centre – and sections of their community – destroyed.
A dynamic, bitter-sweet production, it will touch on themes and feelings appropriately for young people through this lively story – that, although displays the solemnity of the time, is ultimately full of hope, based on the lives and experiences of the people of Swansea during WWll.
Presenting Welsh history with fun and excitement.
Book Glenys Myfanwy – Living Through the Blitz