When he died in 1604, Bishop William Morgan, was a poor man, who left in his will some pewter crockery, five flower pots, two peacocks and two swans. He also left the nation a priceless treasure – a Welsh translation of the Bible.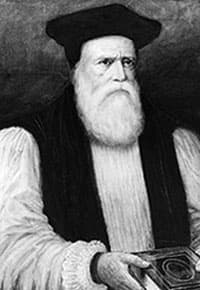 Let yourself be transported to the hardship of Tudor times. Here you will be presented with the remarkable story of William Morgan, from his upbringing at Wybrnant to his promotion to Bishop of St Asaph Cathedral. Learn why the Bible was translated; how it was done; the effect it had on ordinary Welsh people, and the incredible legacy – the survival of the Welsh language.
An activity pack, full of ideas for further study, is available to accompany the performance – visit our shop to find out more.
Presenting Welsh history with fun and excitement.
Book Bishop William Morgan